Now Available: ASTELL&KERN - LAYLA BY JERRY HARVEY AUDIO
IN-EAR CUSTOM HEADPHONES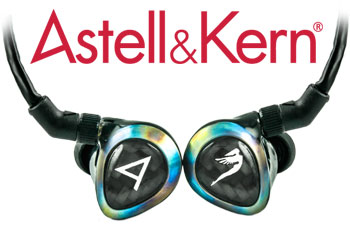 Jerry Harvey Audio custom earphones world's leading creator and collaboration Astell&Kern
The siren series In-ear monitors are named after famous rock songs about women.
Jerry Harvey Audio produced a special version of the Roxanne tuned for the Astell&Kern in 2014. The collaboration was so successful that the two companies will now release two more models.

The first new model is the Layla. This all new flagship model is nothing short of stunning visually as well as sonically. The second in the "Sirens Series" line, it is worthy of being named after possibly the most famous love song in Rock history. Recorded By Eric Clapton, with his band Derek and the Dominos and released in 1970 on Layla and other Love songs. Layla was inspired by Clapton's unrequited love for Pattie Boyd, the wife of his friend George Harrison.

Full carbon Fiber Body with "Burnt" titanium Bezel and Carbon Fiber logo Insert.
The Layla is the 1st earpiece I've designed to be a reference/mastering IEM. Most IEMs I design have a live rock and rock&roll tuning with a little more emphasis on the lows and low mids, accurate but warm. The Layla bass response when turned down is perfectly flat and when fully turned up has +13dB of boost at 60Hz."

The Layla also has the most sophisticated crossover network ever put into an IEM.
The shape of all crossover filters are all 4th order. This crossover circuit combined with the Freqphase waveguide and new proprietary quad drivers deliver an audio quality that will truly put you at the mix position in the recording studio whether it's hearing exactly what the mixer/producer and band wanted you to hear, mixing your own tracks or performing live.
– Jerry Harvey